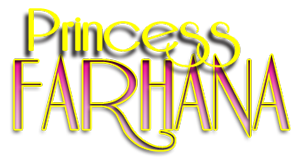 Princess Farhana has been the featured dancer at Moun of Tunis Restaurant  for over  20  years.  She appears most Thursdays, Fridays and  Saturdays, but please call ahead to confirm her schedule.
(323) 874-3333
Moun Of Tunis  serves authentic cuisine from Tunisia and Morocco, with many veggie, vegan and gluten free options. The exotic atmosphere is perfect for dates, parties and special events.
Tiara Tuesdays, Princess Farhana's Belly Dance Showcase returns Jan. 17, 2017 after a 2-year hiatus!
The evening  features guest  professional belly dancers from Southern California & beyond, Happy Hour drink prices all night, and  a  $22.00 dinner special four-course North African feast.
THIS SHOW SELLS OUT!  RESERVATIONS A MUST! CALL (323) 874-33333
Showcase Dates:
Tuesdays March 21, May 16, July 18  2017

MOUN OF TUNIS RESTAURANT
7445 ½ Sunset Boulevard, at Gardner Street Hollywood, CA 90046
(323) 874-3333